Bill Re joined the Conference in November 2016 after almost a year in Cincinnati at St. Gertrude's Priory, where he participated in a formation program to discern a priestly vocation with the Dominicans. During his time at the priory he contributed to the parish community by participating in liturgies and community events, visiting nursing home residents and was a weekly guest speaker for a 7th grade history class at the parish school.
He worked for two years at the Diocese of Arlington's Office for Family Life, helping plan large conferences and speaking events, maintaining databases and updating office web pages, among other duties.
In 2013, he graduated from American University, Washington, D.C., earning his bachelor's degree with a double major in philosophy and legal studies. While studying at American, Mr. Re served as an intern for U.S. Rep. Peter Roskam (R-Ill.) and the Montgomery County State's Attorney's Office, and worked for former Illinois State Sen. Carole Pankau (R).
He is conversant in Spanish.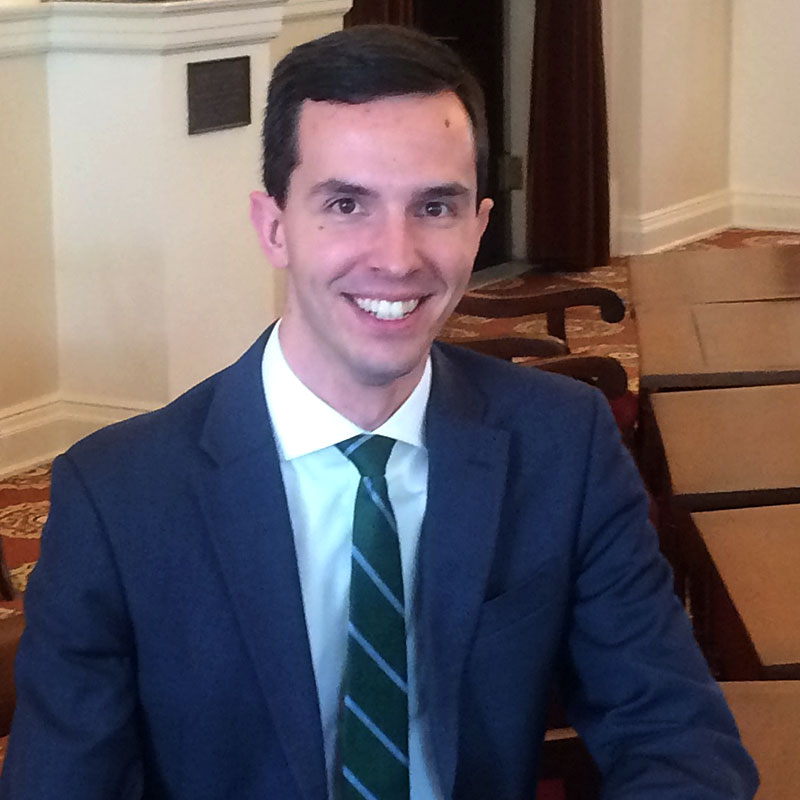 Bill Re, Associate Director