Staff – Kevin Gilbert Mauer
Kevin Gilbert Mauer joined the Conference in November 2016, coming from Salt Lake City, Utah, where he worked as regional field director of a congressional campaign.
Mr. Mauer also spent two years as pastoral intern for Badger Catholic and St. Paul University Catholic Center in Madison, Wisconsin. In this role he provided university students with opportunities to serve based on the tenets of Catholic social teaching, and co-founded Vita Pura, an award-winning sustainability and community-building initiative.
Mr. Mauer speaks fluent French and holds a bachelor's degree in anthropology from the University of Wisconsin.
He is responsible for a broad range of issues that reflect the Church's principles of solidarity and the dignity of the human person, including poverty, the rights of workers, migration, the environment, public safety and criminal justice reform.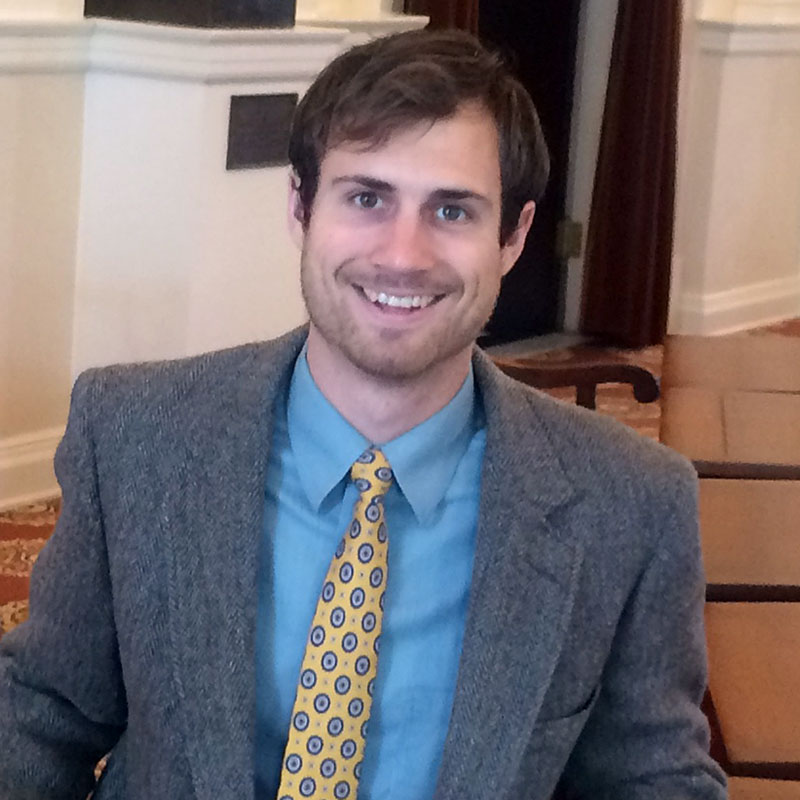 Kevin Gilbert Mauer, Associate Director