Staff – Julia Szabuniewicz
Julia Szabuniewicz joined the Conference as associate director in December 2019, where she focuses on issues protecting the dignity of life, safeguarding vulnerable populations and promoting religious liberty.
As a Texan born and raised, Julia attended Texas A&M University where she became involved at St. Mary's Catholic Student Center. With over 17,000 Catholic university students, St. Mary's gave Julia many opportunities to serve in leadership, community life and spiritual formation. Julia has also served the Church as a volunteer at World Youth Day in Krakow in 2016 and as a missionary with Catholic Youth Expeditions in Bailey's Harbor, Wisconsin in 2019.
Julia began her career in public policy as an intern for Congressman John Ratcliffe on Capitol Hill in the fall of 2017. After graduating, she served the Texas State Legislature in the spring of 2019 as a Legislative Aide for State Representative James Frank, where she assisted on issues related to health and human services, natural resources and environmental regulation.
Miss Szabuniewicz received her Bachelor of Science in Environmental Studies from Texas A&M University in 2018. She resides in Richmond and attends St. Joseph's parish in Bon Air.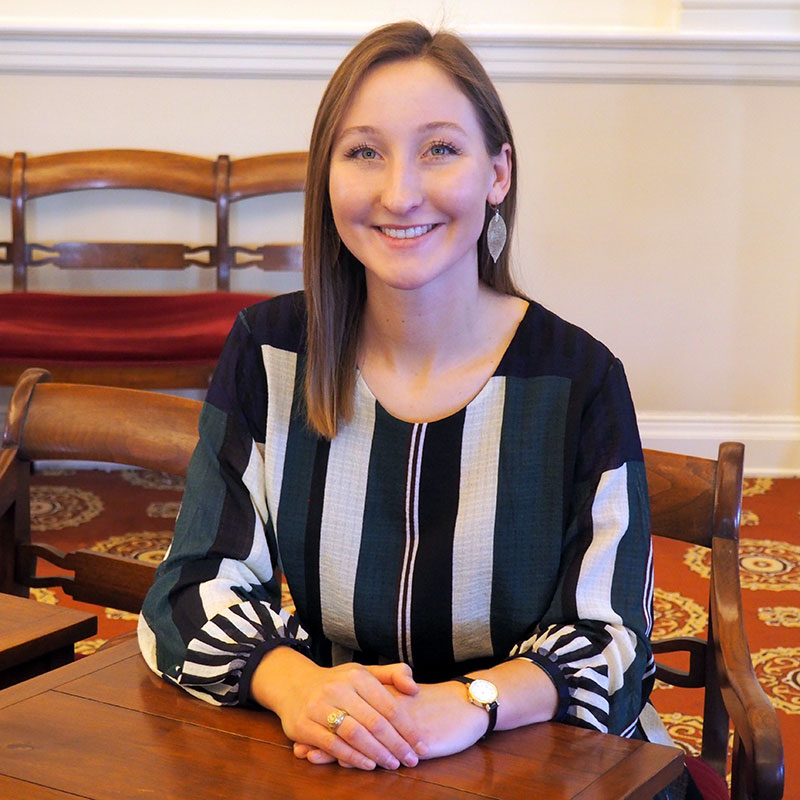 Julia Szabuniewicz, Associate Director