Emily Jackson joined the Conference as Social and Digital Media Outreach Specialist in July 2022, where she focuses on spreading the message of the Conference.
Originally from Florida, Emily moved to Washington, DC to attend The George Washington University where she majored in Political Communication. While at GW she worked at Georgetown Cupcake and as a ticket seller for the Washington Nationals and played late-night Mario Kart at the Newman Center. Emily credits Mario Kart and the copious free food at the Newman Center with helping her consider becoming Catholic.
After graduation, Emily worked as a Marketing Associate at a Chick-fil-A franchise in Maryland where she was responsible for the store's social media and promotions, catering, and driving the cow mascot around to events in the cow van. During this time she went through RCIA at St. Peter's on Capitol Hill and was received into the Church on the Feast of Christ the King in 2012.
From Chick-fil-A she moved to Paulist Evangelization Ministries, an apostolic arm of the Paulist Fathers, where she worked for eight years, starting as Marketing Associate and eventually rising to Director of Marketing.
Emily has volunteered as a Sunday School Teacher for many years and helped run the religious education program at St. Joseph's on Capitol Hill where she also volunteered in the young adult ministry. She currently resides in Alexandria with her husband and two children and is a member of St. Louis parish.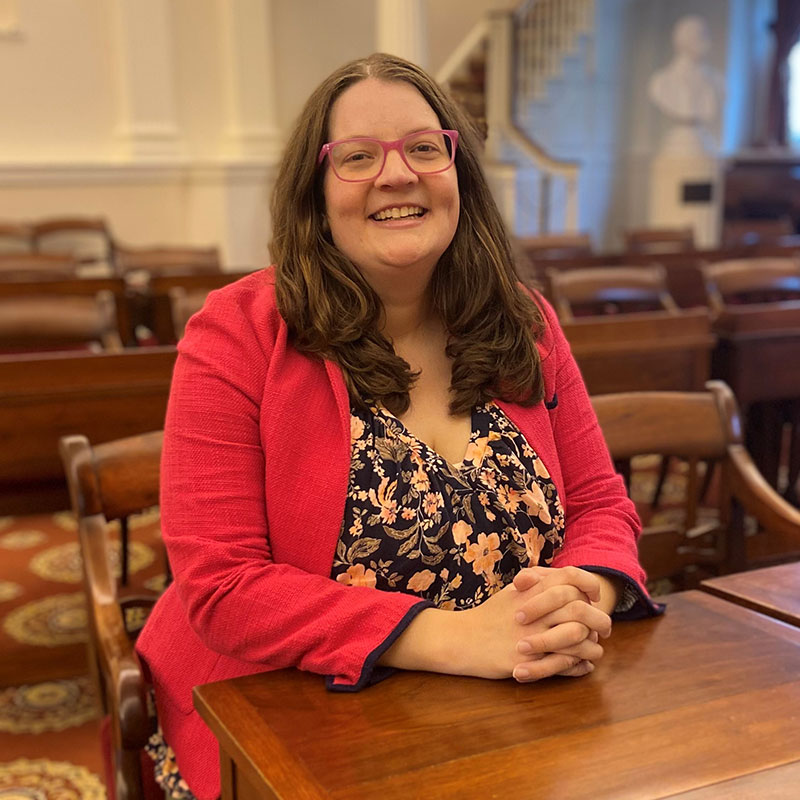 Emily Jackson, Social and Digital Media Outreach Specialist