Did you know Virginia has new political maps? 
Your districts for the Virginia General Assembly House and Senate are changing! Follow these steps to see which districts your home is in and who the candidates are for the 2023 election.
Step 1: Visit the "Who's My Legislator" search on the Virginia General Assembly website. Enter your address in the search box.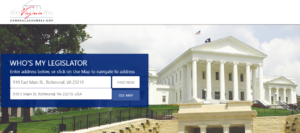 Step 2: After searching for your address, you will see boxes with your current legislators. You will see "** NEW IN 2024" above your state members' information. Click on the red text to find your new districts.

Step 3: Once you have your new district numbers, visit the Virginia Department of Elections website to see who the candidates are in your districts. Please note it may be easiest to find your districts using the search feature in your browser or using "Ctrl+F" or "Command-F". The file can also be downloaded as a spreadsheet.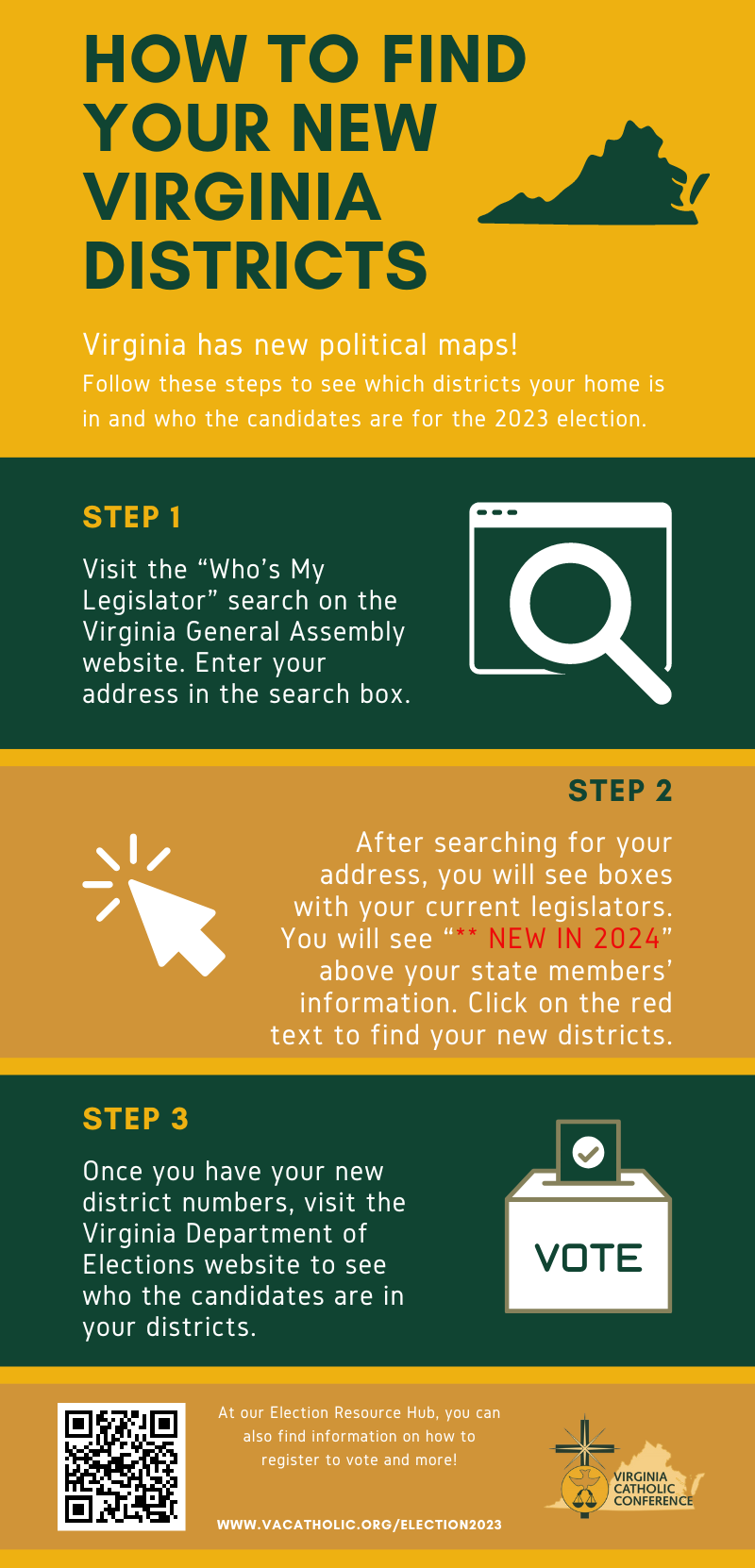 Parishes, share this resource with your parishioners
Download the graphics below to use in your bulletin!