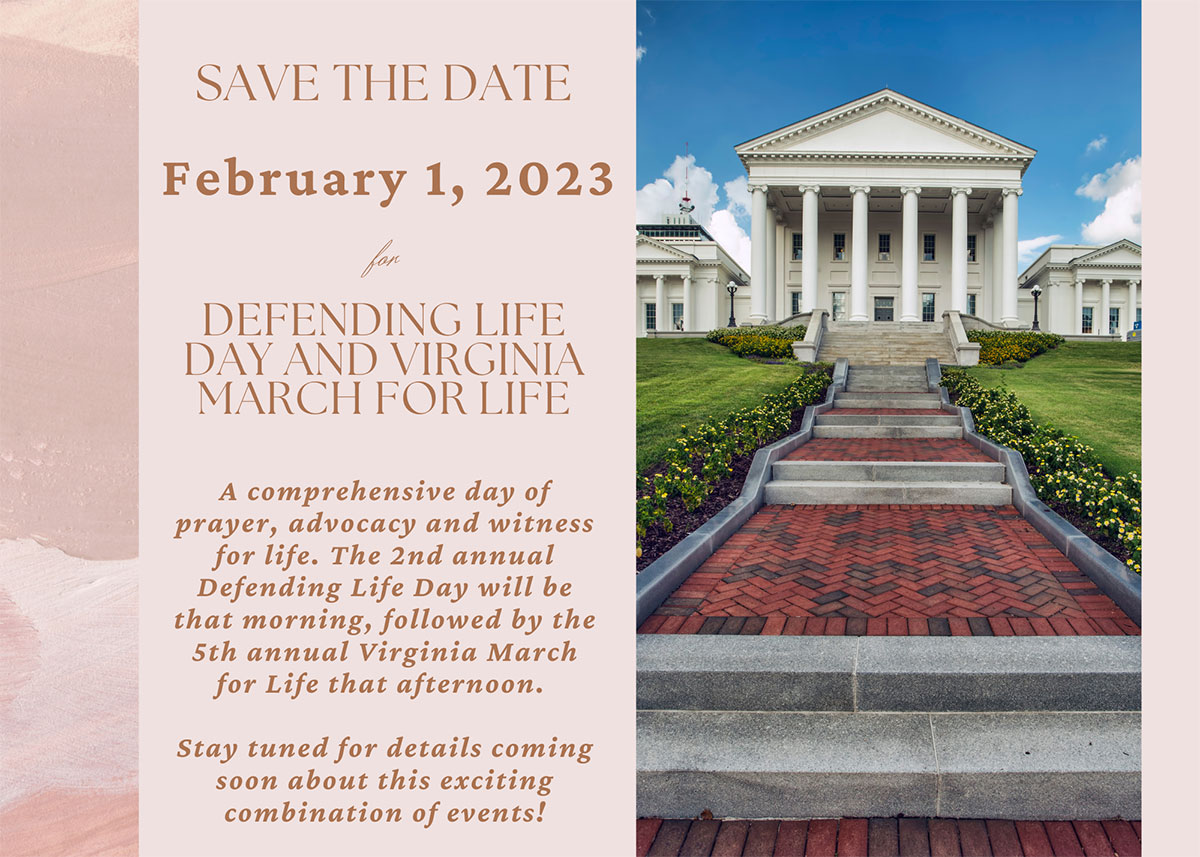 The First Annual Defending Life Day at the Capitol in Richmond was a huge success!
Over 300 hundred pro-life Virginians from all over the state assembled in Richmond to meet with Members of the General Assembly on February 9th. The event was a statewide advocacy day encouraging legislators to support passage of protective pro-life bills currently before the General Assembly.
Thank you to all who participated!
Defending Life Day is a collaboration between Virginia Catholic Conference, Virginia Society for Human Life, and both the Richmond and Arlington Dioceses. Several other pro-life organizations and churches participated as well. The goal of Defending Life Day is to bring together Virginians of good will from every district in the Commonwealth to meet directly with their legislators and encourage them to defend human life from the moment of conception to natural death.
Save the date for the next Defending Life Day on February 1, 2023! Next year we hope to have a constituent from every House and Senate district in attendance!
Check out the 2022 Photo gallery at VAProLifeDay.org.
To read more, see the coverage from the Catholic Virginian and Arlington Catholic Herald.
Want more info? Email info@vaprolifeday.org