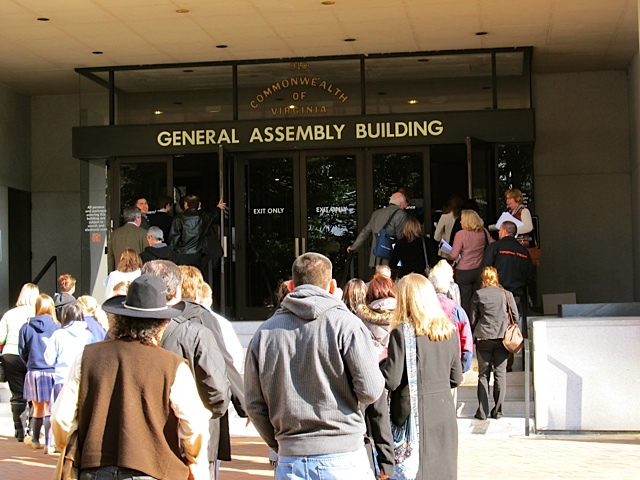 Happy New Year to all!  While many of us may be relishing a break from a year of political overload, as Catholics called to faithful citizenship, there's no rest for the weary.  It is a year-round calling!
As delegates and senators descend on Mr. Jefferson's Capitol for another General Assembly session that begins January 11, Virginia Catholic Conference staff is preparing to advocate a broad agenda to advance the common good.   We're also planning our second annual Virginia Vespers: Evening Prayer for the Commonwealth, as well as Catholics in the Capital.  We hope you can join us!
Among the Conference's key priorities for the 2017 session are:
Defending and expanding pro-life protections for the unborn as well as opposing proposals to widen use of the death penalty;
Protecting conscience rights for religious institutions, health care providers, and clergy members so that they may continue to serve without violating their faith;
Enhancing parental choice in education by preserving and strengthening the Educational Improvement Scholarship Tax Credit;
Advocating for policies to welcome immigrants, as well as refugees fleeing violence and persecution;
Opposing cuts to crucial safety net programs, and
Expanding services for people with intellectual and developmental disabilities.
View the complete legislative agenda here.  Throughout the session, we will keep you apprised of the latest developments through action alerts on our advocacy network, social media posts, and blog updates.  Sign up for our network to receive our action alerts which will allow you to directly impact your legislators on issues important to Catholics in Virginia.
Please plan now to join Virginia's bishops, legislators, fellow Catholics and people of all faiths as we pray for the needs of the Commonwealth at our second annual Virginia Vespers: Evening Prayer for the Commonwealth on Thursday, February 9th at 5pm at Richmond's historic Cathedral of the Sacred Heart. A wine and appetizers reception follows.  Sign up here.
Plan to come to Richmond earlier that same day to attend Catholics in the Capital, a chance to meet with your delegates and senators and advocate for the important issues outlined above. Just schedule your February 9 legislators' visits and our staff will be happy to provide talking points and updates beforehand. Find legislators' contact information here. Let us know after you've made the appointment by emailing office@vacatholic.org.