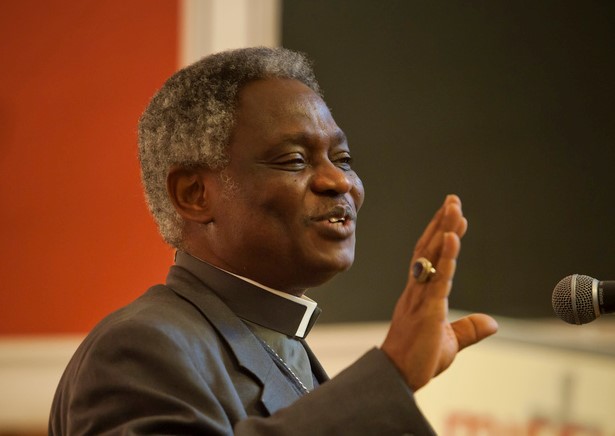 Cardinal Turkson insisted that if we treat creation responsibly, we can trust it to support the entire human family.
Last week, the world was fixed on Pope Francis as the Holy Father made his historic Apostolic Journey to the United States.  Everywhere Francis was greeted by jubilant crowds of all nationalities, races, traditions and ages.  Happily, in addition to the thousands of...
In the midst of competing narratives about Pope Francis' upcoming visit to the U.S. and his recent encyclical on ecology, Laudato Si', one point is clear: "The Church is not in conflict with science," Richmond Bishop Francis DiLorenzo told a crowd in Norfolk...