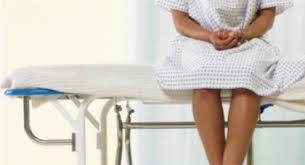 By Virginia Podboy, Associate Director
Not even one year after abortion center regulations were finally enacted, the debate has reemerged. In May, Governor McAuliffe issued a directive asking the Virginia Board of Health members to review the abortion center regulations. Rather than consider the independent Department of Health inspection reports that detail hundreds of health and safety violations, the Governor cited fears these regulations might force abortion centers to close which he claims would jeopardize Virginia women's health and safety. But what about women's safety in Virginia's abortion centers? The Governor's directive kick-started another Board of Health comment period- ending July 31- culminating with the Board deciding whether to keep or severely water down the abortion center regulations. Pro-life voices are urgently needed to tell the Board of Health the truth about Virginia women's health and safety.
Inspection reports detail hundreds and hundreds of health and safety violations- not one Virginia abortion center has been immune. Deficiencies ranged from dry blood on examination tables and expired medications to minors having abortions without documented parental consent in the clinical record (violating Virginia's Parental Consent law). Furthermore, Virginia Women's Wellness of Virginia Beach was cited for high complication rates – 11 out of 15 women– with chemical abortions (like RU-486). The abortion industry has fought this oversight for years, claiming that these regulations singled out abortion centers and were medically unnecessary. Yet, based on the independent inspection reports the opposite is true. Everyday, abortion centers across Virginia are jeopardizing women's health and safety. Without abortion center regulations and the inspections that accompany them, what would protect the women who sadly turn to abortion?
They are the reason we must speak up. Since the Governor is choosing to ignore insurmountable evidence-we must provide comments to the Board of Health supporting the abortion center regulations. It is because of pro-life voices that these regulations were enacted and because of them these shameful deficiencies in abortion centers have been exposed. Please click here to comment today. If you have already commented, please share the message with friends and family so others may participate.