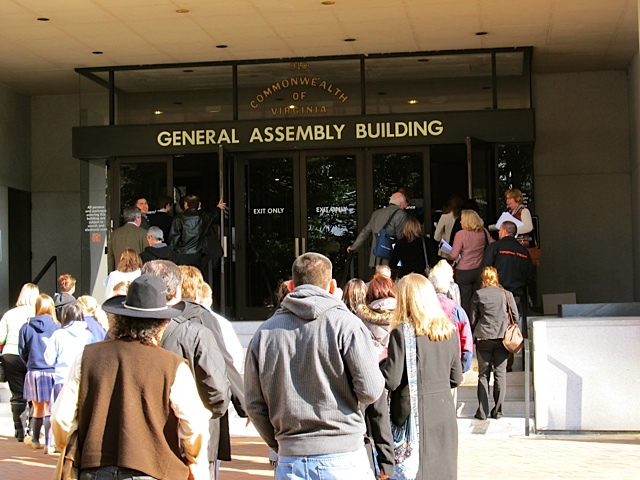 By Jeff Caruso, Executive Director
Many told us they were surprised a few weeks ago when the Virginia Catholic Conference praised Attorney General Mark Herring's announcement on in-state tuition for immigrant youth.  AG Herring concluded that nothing in federal or state law prevents foreign-born Virginia students who are lawfully present in the U.S. under the Deferred Action for Childhood Arrivals program from qualifying for in-state tuition at state colleges and universities.  The Conference agreed with his legal determination and said so.
But wait, wasn't this the same AG who earlier this year refused to defend the state constitution's one man/one woman marriage law?  And the same AG the Virginia bishops criticized for not only refusing to defend the state's marriage law, but for actually siding with the plaintiffs?  Yes on both counts.  In fact, in its amicus brief in the Bostic marriage litigation, the Conference explains at length why the AG's "active participation in this case against his client, the people of the Commonwealth of Virginia," violated the duties he swore to uphold.
Many also told us they were surprised when the Virginia bishops issued a statement last month calling for healthcare that covers everyone and protects everyone, born and unborn.  To some, the "covers everyone" part sounded too much like "Obamacare."  They wondered, "Which side are the bishops on anyway?  In one breath they're calling for protections for the unborn, which most Republicans support, and in the next breath they want health insurance for all, which most Democrats support."
But despite these reactions, it really shouldn't be any surprise that the Conference "goes issue by issue."  One day, we may agree with what a Republican says on a given issue.  The next day, on a different issue, we may agree with a Democrat.  But we never agree with either because he or she is a Democrat or a Republican.  We agree with people when they promote policies that, in our view, enhance human dignity.  And in many cases, they are advocating for initiatives the Church has championed for a long, long time.
That's why we can call for preserving one man/one woman marriage, providing Virginia's immigrant youth the same opportunities as their peers, ensuring everyone has access to health insurance, and protecting every unborn child from abortion.  And if elected officials of either party call for the same things, that's helpful and we'll say so.
Our primary concern is not which "political team" they play for.  We are issue-focused, and we call each pitch exactly how we see it.