I was … in prison and you visited me.  ~Matthew 25:35-36
Our Savior identifies with prisoners, and not just the innocent ones.
Most of the men in Sussex I, home of Virginia's death row, will never live on the outside again. In maroon jumpsuits and white Velcro shoes, they move from room to room of their permanent, maximum-security home. They earn GEDs, attend Bible studies and church services, and socialize when their spirits are high enough.
The Protestant service I attended in the gym was clearly the highlight of the week for many men. Some preached compellingly. Some wept, others consoled. One man named Brian requested that I pray for him. Another man had a gleam in his eye as he explained to me by what legal pathway he might someday be released.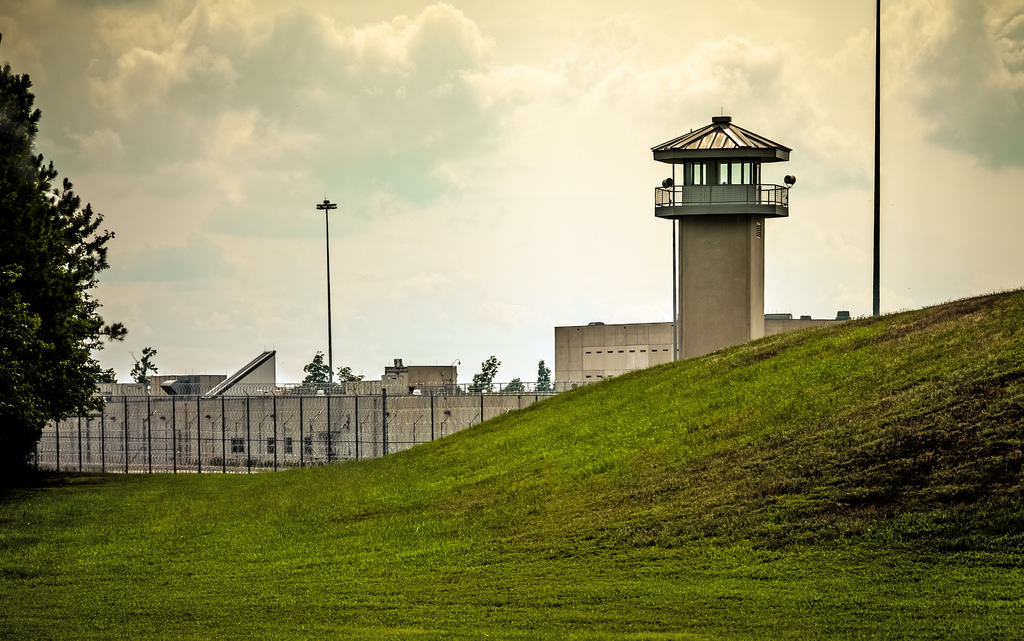 It was during the week after Father's Day and the chaplain's sermon challenged the men to think of their own fathers, with whom they may have fraught relationships, and to think of their kids: how can they be good fathers, even from the inside of these walls? What does it mean when we call God "Our Father"? Could it really be true that he's the kind of father who runs toward the sight of his prodigal sons? Could such a father really exist? These are the spiritual questions weighing on the minds of inmates, thanks to prison ministry.
There are relatively few Catholics in Virginia's state prisons and the Catholic presence at Sussex I is limited to a small group that gathers for Mass every Friday. But though their numbers are few, their spiritual needs are great. It's worth asking ourselves what more we can do to bring the grace of the sacraments and Catholic pastoral care to the men and women who live inside the walls of Virginia's prisons.
Thankfully, our dioceses are leading the way. To get involved in the Diocese of Arlington, contact Bill Hall at whall@ccda.net or (703) 841-3832. In the Diocese of Richmond, you'll want to reach out to Deacon Charles Williams at cwilliams@richmondcathedral.org. You won't regret this enriching experience, and neither will the many Virginia inmates who yearn for God's grace.