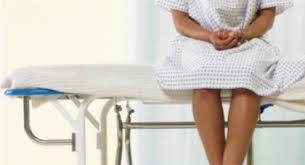 Last year, the Virginia Board of Health implemented abortion clinic safety regulations, mandated by the General Assembly.  Unfortunately, earlier this year Governor McAuliffe requested the Department of Health to "review" these regulations, a move applauded by abortion industry advocates who are pushing to water down these common sense protections for Virginia women.  Next week, at 8 AM on Thursday, December 4th, the Board of Health will meet to vote on possible changes to these regulations.  Abortion advocates are expected to be there in force, so your pro-life voice is urgently needed to demand that these regulations remain in place.
These hard-won, common sense regulations ensure the safety of women, even when they make the tragic choice to end a life.  Numerous Department of Health inspection reports have documented egregious health and safety violations at abortion clinics across the Commonwealth.  Violations have ranged from dry blood on examination tables and expired medications to abortions being performed on minors without documented parental consent in the clinical record (violating Virginia's Parental Consent law). Furthermore, Virginia Women's Wellness of Virginia Beach was cited for high complication rates – 11 out of 15 women– with chemical abortions (like RU-486).
The abortion industry has fought even the most minimal oversight for years. Now, its advocates sense an opportunity to weaken common sense safety regulations that protect women, a goal they claim to share.
Their efforts must be countered! Please join the Virginia Catholic Conference and its pro-life allies early on Thursday, December 4th at the state Board of Health meeting at the Perimeter Center, 9960 Mayland Drive, Henrico, Virginia 23233. The meeting begins at 8AM, but those who want to be admitted to the hearing room should arrive much earlier.
Please contact Jeff Caruso at jeff@vacatholic.org or 804-225-8565 to register so that we can keep you informed on details, including early arrival for those planning to provide public comment to the Board.
Can we count on you to join us in standing for life and common sense protections for Virginia women on December 4th?  Together, we can show the Board of Health that Virginians stand for women's safety.